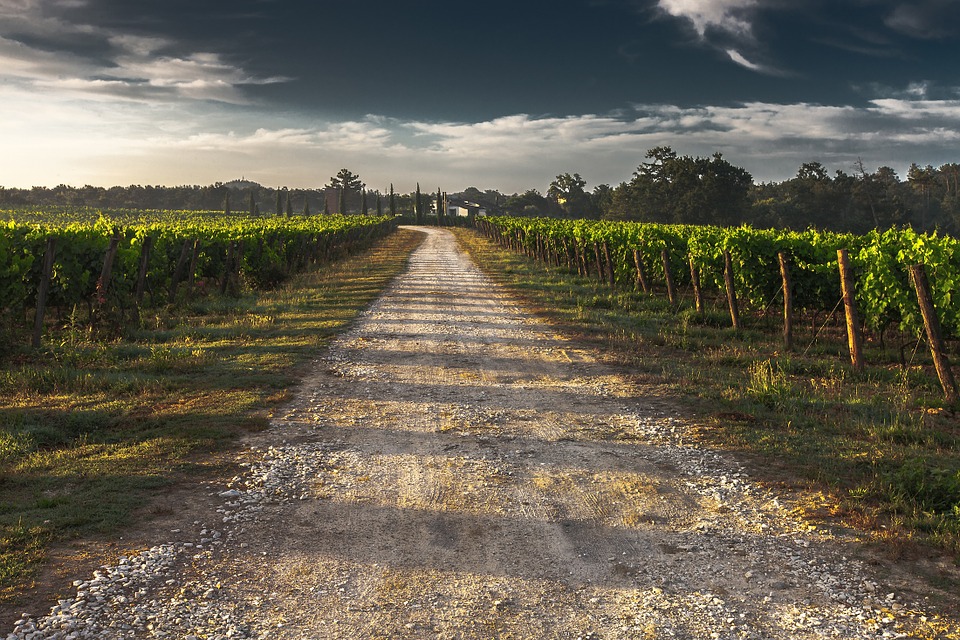 Tuscany on the road
Traveling Tuscany on the road is a great way to explore the territory. The region has a well developed road network that link the main cities to the countryside areas. In here the roads run along fields and vegetable gardens, vineyards and olive groves. The panorama in really unique.
One of the most famous panoramic road of the Tuscan countryside is SS 222 better known as "Chiantigiana". It runs all along the Chianti territory from Florence to Siena. It cannot be avoided if you wish to discover Tuscany on the road. The Chiantigiana reaches a lot of small villages where is produced the Chianti Classico wine. Some of them are great to stop in because offer a huge variety of tasting experience, cooking lessons and tours in the vineyards. You can visit Panzano and Gaiole in Chianti. Along the Chiantigiana you can even see some ancient castle perched on the highest hills.
Another great adventure to explore Tuscany on the road is in Val d'Orcia, south of the region, near Siena. Here also you can experience a journey trough history, traditions, art, culture, food and wine.
Val d'Orcia is famous for its landscapes: green hills, cypress avenues, farms, small woods and villages. This land was filmed in many international movies and had a great role in spreading the Tuscan lifestyle all over the world. So don't be surprise if you recognize some spot.
Traveling on the road in Val d'Orcia is perfect to reach Montalcino, San Quirico, Pienza, Bagno Vignoni the Abby of Sant'Antimo. These places offers you the possibility to enjoy the traditional recipes, wine and food of the territory as the Brunello di Montalcino and the Pecorino di Pienza (sheep cheese).