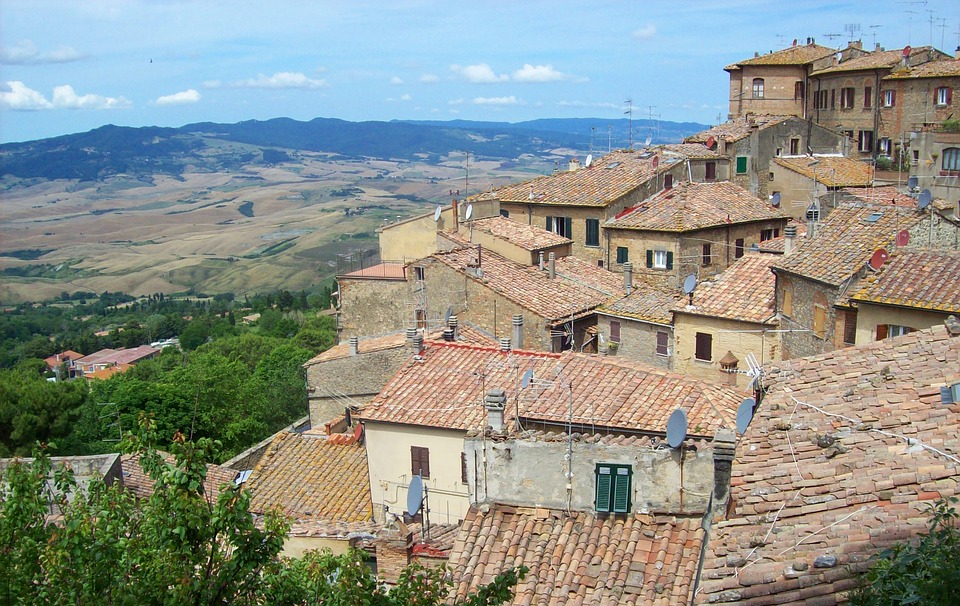 Medieval villages of Tuscany
Tuscany, as pretty much our whole country, has an amazing number of medieval villages located on hills, mountains, coast and valleys. Usually, these towns were important strongholds or strategic settlements. During time their importance got lost and their development stopped. These towns are like frozen in the Middle Ages.
You cannot miss Volterra, located a short distance to Pisa and Florence. It is a beautiful medieval village dating back to Etruscan time. Volterra is perched on a rocky spur surrounded by the countryside. The view from the top f the town is very charming. In the city center there is a lot to see: the Cathedral, the Medici Fortress, the ancient Palazzo dei Priori.
Not far is also San Gimignano, better known as the "Manhattan of the Middle Ages". The peculiarity of the town is in its towers, circa 13. They used to be a lot more, circa 70, in the Middle Ages when the richest people used to demonstrate their power building towards the sky. San Gimignano is famous also for its Vernaccia, a delicious white wine produced only in this area for centuries. You'll find a lot of typical restaurants and wine shops to taste the local recipes.
Other beautiful medieval villages of Tuscany are located in Val d'Orcia. For example Montalcino, hometown of the Brunello wine, San Quirico and Pienza. This latter is really beautiful, it is considered as the "ideal town of the Renaissance" and is classified as World Heritage Site. The gastronomy of Pienza is dominated by cheese, in particular the Pecorino (sheep cheese). You can taste a selection of local cheeses in the city center, in restaurant and food shops.