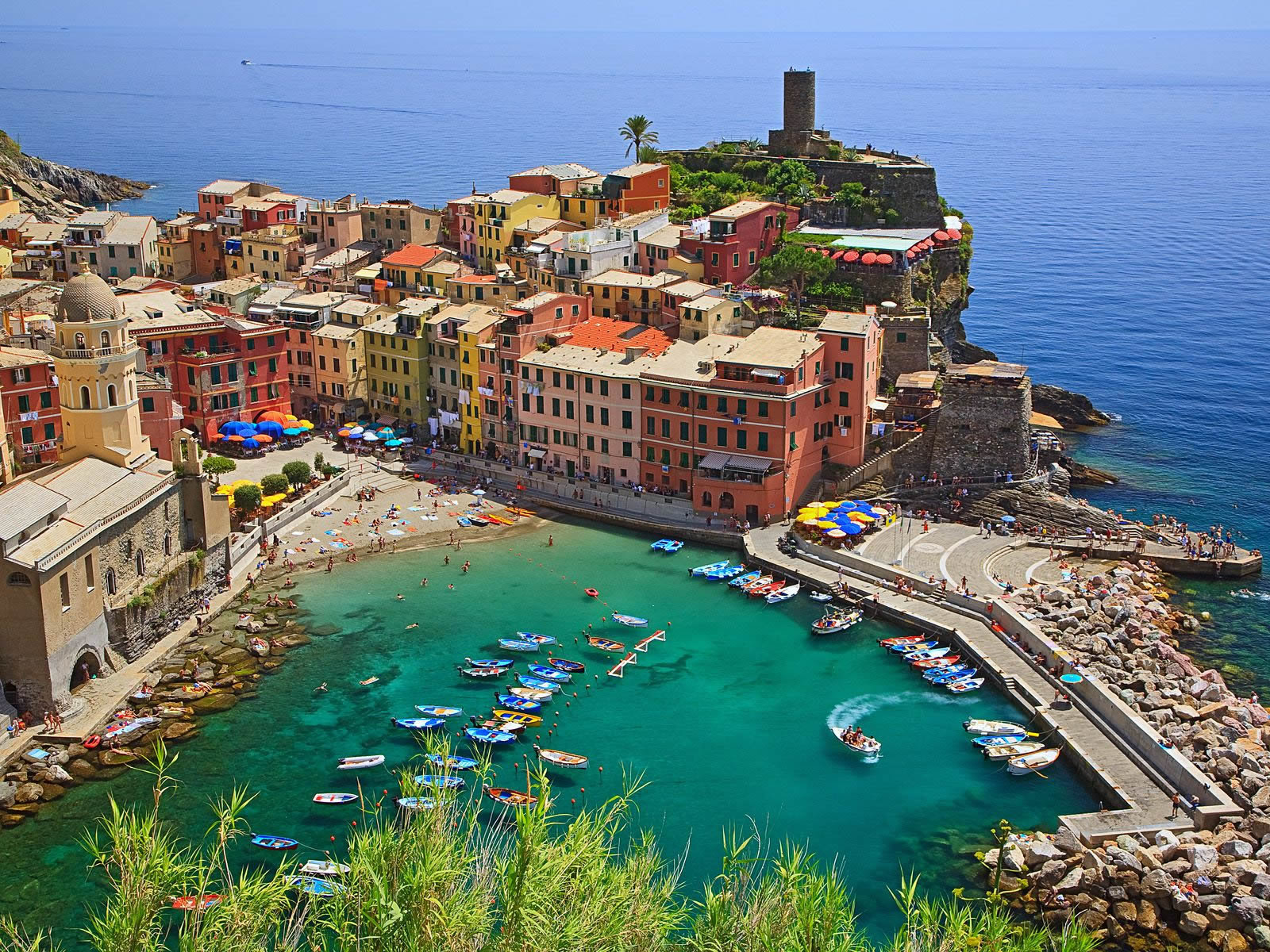 Shore Excursion Cinque Terre Tour
First of all, arriving at Cinque Terre National Park you' ll see thousands of dry wall terraces carved by the locals eversince the middle ages in wich, grapes, olives and honey are the stars.
Riomaggiore is the first of the five towns to be explored. Here you can see a unique Mediterranean scenery. From Riomaggiore you can reach the charming Manarola walking along the "Path of Love"(if open) for about 25 minutes. Along the path you can enjoy breathtaking views of the rocky coast.
We will show you the most beautiful corners of the National Park so you can take amazing photos, the ferry boat ride it is one more activity we suggest. While sailing, you can enjoy a beautiful view of Cinqueterre .
In Corniglia take a walk along the local narrow roads towards the watch tower  and the center. Vernazza is the smallest of the five towns, but offers a magnificent example of the fisherman's life in this part of Liguria.
The  northernmost town of Monterosso, also the largest one, offers wider spaces and  shops, two Churches and its ancient city center. You may take the opportunity to have a nice lunch at a restaurant or a ligurian focaccia with a nice Cinqueterre white.
Licensed local walking tour guides are available for hire on request.
City visits and tours order can be reversed or changed  due to wheather conditions.
Custom made tours  are available upon request; all of our services include Mercedes vehicles. english and spanish speaking Drivers