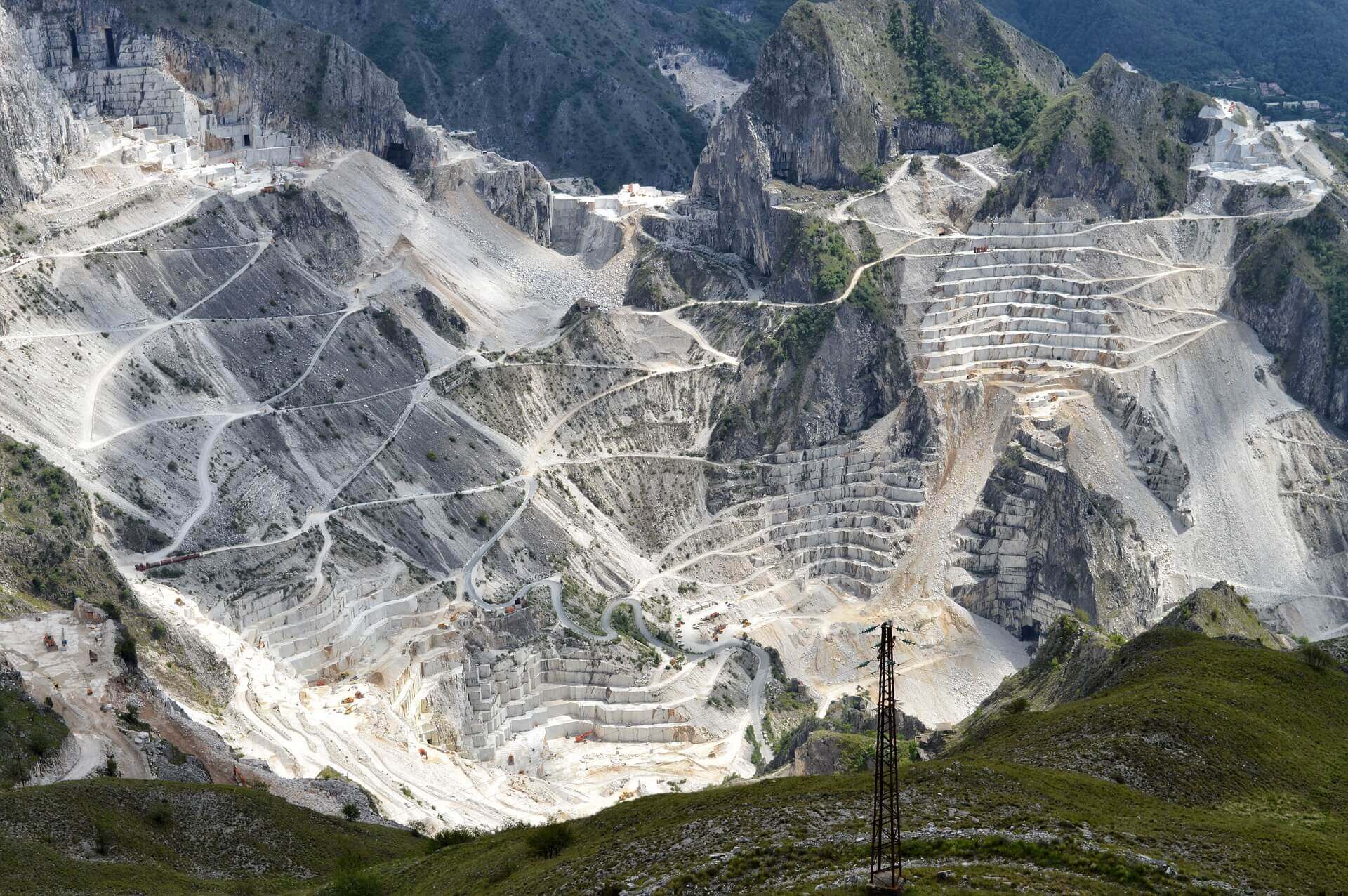 Shore Excursion Carrara Marble Tour
This day tour develop in the territory of the Apuan Alps, in northern Tuscany. Here everything talks about the whitest variety of marble in the world: the marble of Carrara.
This same marble was used by Michelangelo and other important sculptors to create their masterpieces. The David, The Pietà, The Blocks of the Slaves are all made of Carrara marble.
Our first stop of the day would be in Pietrasanta. The town is known as a true sanctuary of international sculptors and artists as Fernando Botero and Henry Moor. We will visit the Bozzetti's Museums, with all the plaster samples of the artists.
Nearby there are lots of marble quarries and we will take you to see one up close. A real operative quarry called Inferno (the Hell). We'll see the Fantiscritti marble cave and its open air Marble Museum.
We also suggest a visit to the town of the miners: Colonnata. This is a real exclusive opportunity to taste some of the delicious dishes made with "Lardo of Colonnata" (fat of pork). In the past it was the daily food of these simple, poor mountain people risking their life every day working in the quarries.
For our private tours competitive costs are on request; at disposal newest Mercedes Vehicles and english speaking Drivers