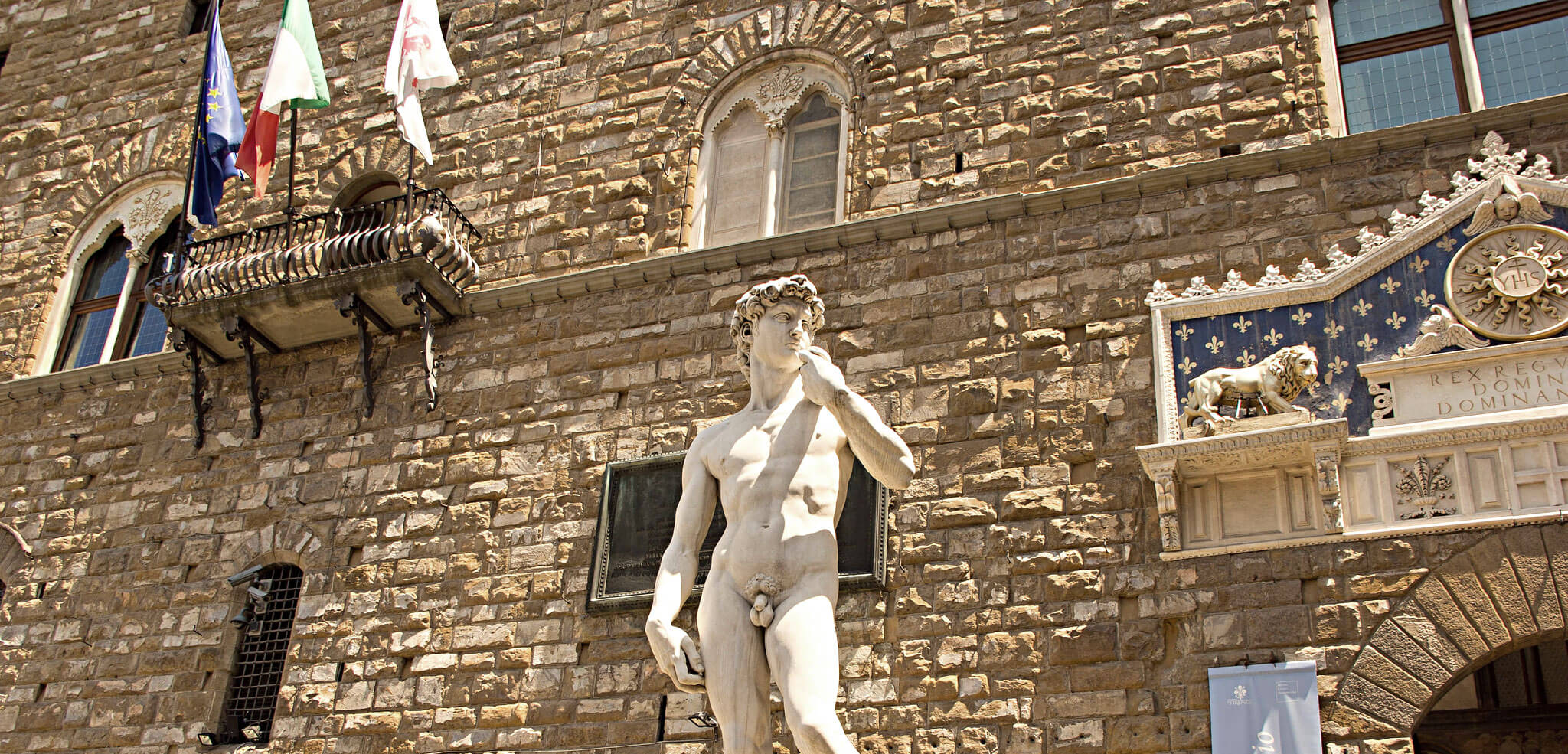 Shore Excursion in Florence and Pisa
We suggest to go first to Florence and then to Pisa.
Visit to Florence: our first stop will be at Piazzale Michelangelo, a breathtaking panoramic terrace overlooking the city. From this position we can describe you all the most important Florentine attractions: palaces, churches, bridges. Of course we will walk along Ponte Vecchio, with its tiny jewels and gold shops, and the Arno. Just consider that Florence is world known as one of the most beautiful cities.
If you have chosen to see the original David and other masterpieces by Michelangelo, our next step will be the Academy of Fine Arts. We can provide you the entrance tickets in advance to skip the usual line of visitors. The tour of Florence continues with a visit to the Cathedral Santa Maria del Fiore and the Baptistery. After that, we will arrive in Piazza della Repubblica and then you'll have some free time to walk around and admire Piazza della Signoria, Palazzo Vecchio and the Uffizi Square. In this square are located the statues of the most important persons who have worked or lived in Florence: Michelangelo, Dante Alighieri, Galileo Galilei etc.. Shopping and lunch time are your choice.
Visit to Pisa: built by the Romans, Pisa was already known in the 2th century BC. The town has developed in the Middle Ages as one of the most important marine republic of Italy. From its port, Pisa reached all the countries of the Mediterranean and the Middle East. Our first stop is in the Piazza dei Miracoli, where are located the jewels of the city: the Cathedral, the Baptistery, the Monumental Cemetery and of course the Leaning Tower. Next stop is in Piazza dei Cavalieri, designed by Vasari.
For our private tours competitive costs are on request; at disposal newest Mercedes Vehicles and english speaking Drivers