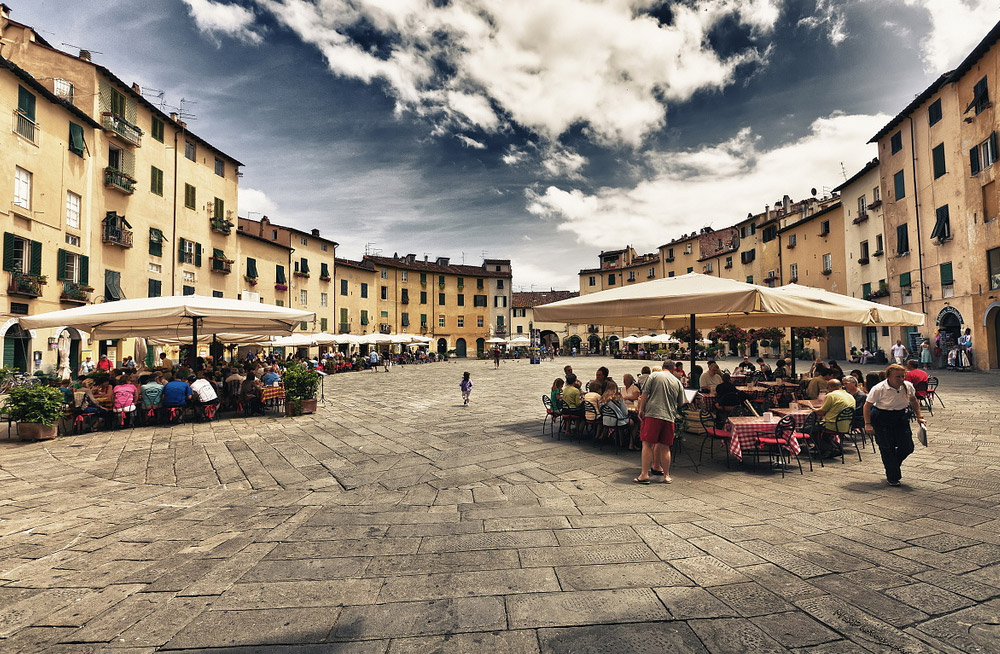 Shore Excursion in Pisa and Lucca
To visit Lucca, the walled city, we also provide a walking tour, no extra fees.
Etruscans founded Lucca at least 200 years before Christ. In 180 BC the town became a Roman colony. Lucca is still today rich of roman architectures traces. For example Piazza dell'Anfiteatro was the ancient Colosseum of the town. Then there is Piazza San Michele and its Church that was the ancient Roman Forum.
Not to be missed is the Cathedral of San Martino. Inside it there are the Holy Face, a precious relic, and the sarcophagus of Ilaria del Carretto made by Jacopo della Quercia.
Together we will walk along the narrow roads of the town, discovering details of the Middle Ages. Via Fillungo, today known as Lucca's main shopping road, is a medieval road. We'll see even the birthplace of the musician Giacomo Puccini.
In Lucca you can enjoy a pleasant afternoon tea break. The town will surprise you with its oldest food shop and bakery where still today local people buy bread and other traditional foods. We may say that Lucca has preserved the old traditions of a real Tuscan town, and we will be glad to show them to you.
Built by the Romans, Pisa si very close to Lucca so its easy to visit in the same day. The town developed in the Middle Ages as one of the most important marine republic of Italy. From its port, Pisa reached all the countries of the Mediterranean and the Middle East accumulating a real fortune. Its business allowed the town to build some of the most beautiful monuments of Italy. They are all located in Piazza dei Miracoli: the Cathedral, the Baptistery, the Monumental Cemetery and of course the Leaning Tower. Not to be missed is also Piazza dei Cavalieri, designed by Vasari.
For our private tours competitive costs are on request; at disposal newest Mercedes Vehicles and english speaking Drivers