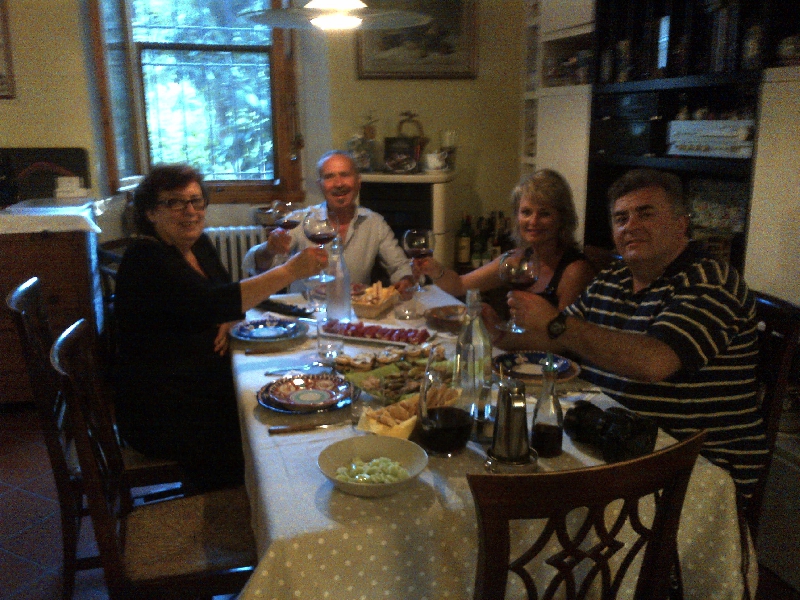 GOURMET DINNER
From 01 January to 31 December
An unforgettable food experience at a Florentine countryside home.
The offer "Gourmet Dinner" is perfect for lovers of good food and good wine. In Tuscany are produced some of the best wines in Italy. Our region also has a huge tradition about food, cooking and enjoy the meal. Ask us about the "Gourmet Dinner" experience and we will be glad to escort you to a beautiful countryside home nearby Florence.
Here you'll have the chance to participate to a gourmet dinner with Chef Simonetta. She will guide you during the meal and explain to you what you're going to eat and how it is prepared. The "Gourmet Dinner" experience takes place in a original Florentine countryside home surrounded by green meadows and fields. With such a great food and such an amazing atmosphere we are sure that you'll appreciate the experience.
Enjoy some relax! Enjoy the genuine authentic home made dishes of Chef Simonetta. With her guide you'll experience a full immersion in our gastronomy traditions and traditional recipes. The meal is accompanied by local organic wines and extravirgin olive oil.
For our private tours competitive costs are on request; at disposal newest Mercedes Vehicles and english speaking Drivers